Crayola ColorCycle Project: Don't Throw Away Your Markers!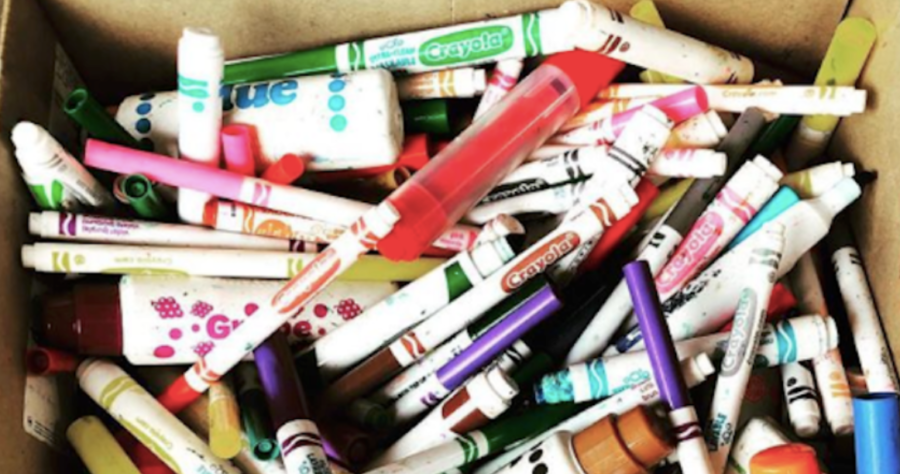 This summer, Alice, a middle school and upper school science teacher, went to the Crayola Factory Museum in Pennsylvania with her family. While she was there, she noticed a sign about the Marker Recycling Program. It always bothered Alice how many markers got thrown away, so she was motivated to start an initiative at Sandy Spring Friends School to collect used up markers. Lower school faculty members, Jenny Lingelbach and Kate Santorineos, also had the same idea of initiating this project. During this school year, the Lower, Middle, and Upper school will be collecting used up/dried up markers in collection boxes located throughout the entire school campus. 
The Art Barn is going to be the big collection space where all the collected markers are going to be stored during the school year. Alice's advisory is decorating boxes to put at each division's desk/main office and in the library so that anyone who has a dried up marker can put in a box. Any type of markers count:Expo markers, Sharpies, Crayola, coloring markers, or highlighters, as long as they have a plastic shell. Then, at the end of the year, all of the markers collected will be sent to Crayola where the plastic will get reused. You have to mail in hundreds of markers at a time, which keeps their costs lower because they pay for the whole recycling project and it keeps the mailing and packaging more efficient. Alice said, "I'm sure our school collects hundreds of dried out or used up markers." There is also a note in the newsletter that asks parents and families to bring their used up markers into school if they find any at home. 
Alice's personal goal is somewhere around 300 to 400 hundred collected markers by the end of the year. When you include all of the expo markers and other markers that we use on the entire school campus and from families who attend Sandy Spring throughout the year, you would think the community could get to that number fairly quickly.. This collection will happen all throughout the year and the markers will be counted up at the end of the year. If it all goes well, this initiative can continue in more years to come, not just this 2019-2020 school year. This project will help our environment and keep plastic out of our landfills. This is one of those situations where we might not see a direct impact right away, but it will affect generations to come because it is all in an effort to keep the landfill from being like the movie WALL-E. As Alice said, "It's a pay it forward kind of stewardship effort."
About the Contributors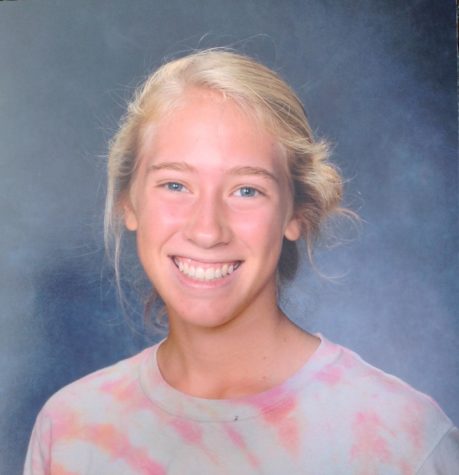 Scout Crooke, Editor
Hi, my name is Scout Crooke, and I'm a senior at SSFS. This is my third year on Newspaper and I enjoy writing about topics related to life and science....