Music and Mental Illness; How Mental Illness has shaped the music industry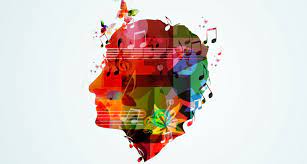 For decades now, the music industry has been plagued with overdoses, suicides, and addiction. As more musicians have begun to open up about their own struggles with mental illness and addiction, these topics have become more widely accepted and intertwined into songs produced today. From artists like Demi Lovato in pop to Melanie Martinez and Yungblud in alternative music, these topics have become more widely discussed across a variety of different genres. 
The Rolling Stone writes "According to a 2019 study published by Swedish digital-distribution platform Record Union…73 percent of independent musicians have battled stress, anxiety, and depression." Though such illnesses can vary greatly in their degree of impact by day and person, the fact that such a large percentage of independent musicians reported such struggles, demonstrates a great need in the music industry for the establishment of better support systems and better overall treatment for those involved in the industry. 
Despite much of the conversation and recording data on mental illness becoming more prevalent recently, musicians struggling with mental illness and addiction is not a new thing. Released on August 6, 1965, Help! became another number 1 hit song by chart-topping british group, the Beatles, upon its release. While at the time, the group never directly discussed the inspiration behind the song,  NME summarizes a later interview between The Sunday Times and former band member Paul McCartney "When asked if the group experienced mental health issues, he said: "Yes, I think so. But you talked about it through your songs…'Help! I need somebody,' he wrote. And I thought, 'Well, it's just a song,' but it turned out to be a cry for help."" 
Today, more musical artists have begun to speak out about their own struggles with such issues, helping to open doors in society for more people to accept such struggles and seek out the help they need. Perhaps one of the most publicized examples of such openness, pop singer Demi Lovato has continually spoken out about her own struggles with mental illness, specifically bipolar disorder, depression and addiction. Despite being hospitalized many times for apparent drug overdoses, she has continued to speak out and write songs about her struggles. Of her music and its connection to mental illness Lovato said (at a concert) "If there's anybody out there tonight that doesn't feel beautiful enough or worthy enough, you're wrong, because you guys are all so incredible … If you're dealing with any of the issues I've been through, don't be afraid to speak up, because someone will be there for you. And if you think you're alone, put on my music so that I'll be there for you." 
Another musical artist using his platform to address such issues is British pop-rock singer YungBlud. He often explores topics of depression, abuse, and rape through lyrics in his music such as in his songs Polygraph eyes and god save me, but don't drown me out. Of god save me, but don't drown me out he wrote on instagram""I wanted this video to ignite a resemblance or a spark of self love highlight the idea that if you ever feel like you can't go on, it can get better…
You are brilliant, you are individual and there has only ever been only one of you and there only ever will be one of you. Don't be afraid to ask for help. Everyone has their own inner teddy bear, all gotta do is just let it out. it might just save your life."
As highlighted by these few examples among many, mental illness and addiction have been a big part of the music industry for a very long time. While we cannot "cure" mental illness entirely, we can promote the destigmatization of such issues within both the music industry and society in general by supporting musical artists who choose to use their music and platform to speak out. By better understanding the issues themselves we can hopefully decrease the amount of addiction and mental illness related tragedies and find ways to better support those around us who are struggling. 
If you or someone you know is struggling please reach out to a trusted adult or peer or go to Mental Health America's Website for more information.