The real meaning and power of Logic's 1-800-273-8255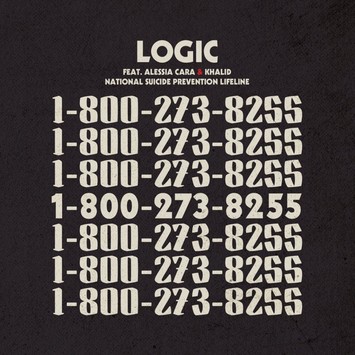 Hang on for a minute...we're trying to find some more stories you might like.
When listeners press the play button for Logic's single 1-800-273-8255 featuring Alessia Cara and Khalid, the song has a very beautiful and dramatic intro. As Logic starts singing the first chorus, he says, "I don't want to be alive. I just want to die today." Listeners might be taken aback, shocked at this statement. If they keep listening, the audience realizes that Logic is talking to someone on the phone, sounding clearly depressed, as the other person tries to calm him down. 
In the song, an individual is suicidal and calls the number for the National Suicide Prevention Lifeline–the title of the song. The first chorus of the song is in the voice of the individual as he discusses what is going through his head and why he wants to kill himself. The second chorus is from the point of view of the lifeline specialist on the other end of the phone call. Later in the song,  the specialist tells the person all the reasons why they should not commit suicide and all the reasons why they should be alive. The third chorus is the person saying "I finally want to be alive. I don't want to die today." This is again from the point of view of the caller saying how he feels now that he has called the lifeline and knows that people care about him and that he is not alone.
According to the National Suicide Prevention Lifeline, Logic's song has had tangible, statistically significant impacts. Some examples:
"On the day of the song release (April 28, 2017), the LIfeline received the second highest daily call volume in its history… over 4,573 calls that day, an increase of 27% when compared to the average volume on the same day of the week for the previous 3 weeks."

"On August 28, 2017," the day following Logic's performance of the song on the MTV Video Music Awards, the Lifeline received 5,041 calls."

"On Twitter, Lifeline had more over 1 million impressions in the 5-day period after the release.

"Several crisis centers report that callers mentioned Logic's song after its release. A third of those reported callers in May 2017 were in emotional distress or shared thoughts of suicide."
This song has also has made a big impact on my life. Though I have never openly discussed this before, I am someone that suffers from depression and while I have never had suicidal thoughts, this song got me through a lot of tough times. Whenever I did poorly on a test or just had a bad day, I listened to this song and felt better afterwards. It made me appreciate all the blessings in my life, especially the little ones, a whole lot more.