Should Student Athletes Get Paid?
Should student athletes get paid?
Yes (100%, 15 Votes)
No (0%, 0 Votes)
Total Voters: 15

Loading ...

NCAA student-athletes have one of the toughest jobs a college student could have. They have to show up to morning lifts at 6am for an hour or more. After that they go to class and then practice for 2 more hours, followed by study hall, and then sometimes some extra practice for another hour or so at night. Their schedules are like that just about every day. Players get paid a stipend for food and necessities when they travel, but the stipend is only just enough to survive. Kareem Abdul-Jabbar is a big advocate for student-athletes getting paid. Featured on Bleacher Report, he says, "…Basketball [is] on national TV. They generate money for all of these national sponsors and advertisers. It's incredible how much money is being made. The president of the NCAA makes $1.7 million a year, yet the people who are performing and generating this cash do not get to participate in any way." The amount of revenue being brought in by the players is astounding. The NCAA itself brings in 995.99 million in revenue and none of the student-athletes get a penny from that. The March Madness tournament made billions of dollars from TV rights after signing a new deal in 2016. Before this deal, the tournament made 700 million dollars, which was already enough to pay every player in Division 1.

So what's the hold up? Why aren't these players getting paid already? I found a common misconception is that they shouldn't get paid because they're just kids and they don't know how to manage money. On the contrary, Crystal Lombardo of Planting Seeds Magazine blog explains that giving college students money will allow them to build good financial habits early on in life, which can also prepare them for the professional level. Instead of worrying about the kids, we should trust them. Paying them will not only build their habits but will also handle all of their necessities as college students. Student athletes will also be able to provide extra support for their families back home as 86% of the players in the NCAA come from low-income families.

Overall, paying student athletes is an important idea to consider. It has many sides, but the pros outweigh the cons. Student-athletes should be recognized for the tremendous amount of work that they are putting into their craft.

Sources:
About the Contributor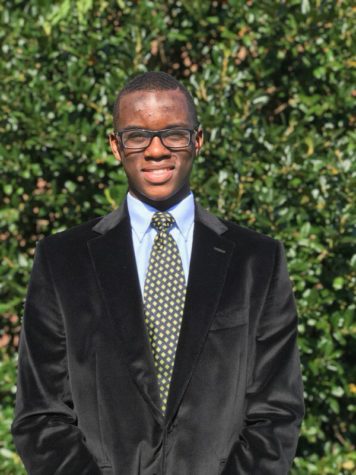 Cheick Toure, Staff Writer
What's good! I'm Cheick, and I'm a senior at SSFS. I'm a staff writer and I enjoy writing about sports. This is my first year on Wildezine. I'm also a...