What ethnic group deserves a national commemorative month?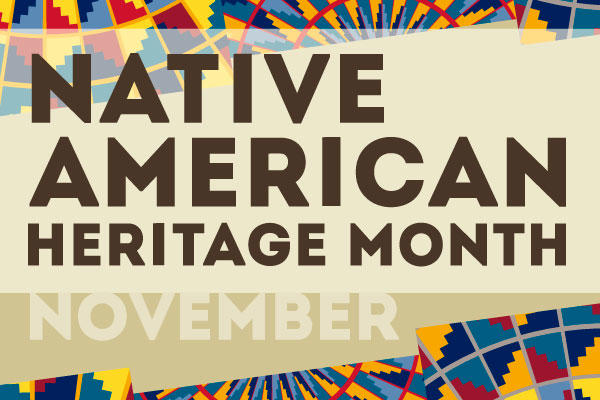 Commemorative months are assigned to raise awareness and celebrate a group or cause. Below are a few well known examples:
February: Black History Month

March: Women's History Month

May: Asian Pacific American Heritage Month

June: LGBTQ Pride Month

September: Hispanic Heritage Month

November: Native American Indian Heritage Month
There is not an official "Commemorative Months Committee" or any authoritative figure that declares who is 'awarded' a month, so I ask myself, who decides? Who decides what groups deserve to have their months memorialized nationally? In this piece, I will advocate for the proper celebration of one particular, well-deserved group that makes up America: Native American Heritage.
If you google 'month-long observances', you will find that dozens of groups are celebrated every month. For instance, in February, there are at least eight groups commemorated:
Black History Month

American Heart Month

Gang Prevention Awareness Month

Oral Hygiene Awareness Month

Teen Dating Violence Awareness Month

Eating Disorder Awareness Month

Turner Syndrome Awareness Month

Cholangiocarcinoma Awareness Month
Yet, when you contemplate the celebrations of February, your thoughts immediately muse: Black History Month. Of all the causes listed above, Black History month is promoted with more significance to 'having February' than in comparison with other groups. This does not mean that Eating Disorder Awareness' importance does not compare to the history of African Americans, but happens to be less advertised as being celebrated in February.
I believe that when an ethnic group is 'given a month', it is because throughout the entire year they are not given the proper credibility or appreciation. They therefore deserve a month where their accomplishments and efforts will be explicitly honored.
On August 3, 1990, former President, George H. W. Bush declared November as National American Indian Heritage Month. How many of you readers knew this? This commemorative month aims to provide Native Americans a platform to share their culture, traditions, music, crafts, dance, and a moment to express to their country and city officials their concerns and solutions for building bridges of understanding and friendship. How has this tradition continued? The Presidential Proclamation on National American Indian Heritage Month is read to the country every Oct. 31.
I respect the honor and tributes paid by our presidents once a year, yet social media platforms and government officials should also contribute to recompense and celebrate our country's ancestors. The Presidential Proclamations of October 31 should continue, with the addition of more government sponsored programs that would listen to Native American voices expressing concerns and solutions to close the barrier of injustice and misunderstanding.
Black History Month has gained recognition and popularity due to the countless young voices that echo the need of this celebration. Now we need these voices to echo and spread information using one of modern day's most useful technological devices, social media. November has been nationally recognized as Native American Heritage Month but how many people know, how many states have government programs to honor Native Americans, and how thoroughly are Native American voices heard?
Today, Sunday, November 25, 2018, I looked up, "Native Americans" and the type of articles that came in the search engine were
School District Votes to Drop Native American Mascot

Program creates education solution to substance abuse in Native American Communities
These articles reveal the growing awareness of Native American experiences. The youth of America need to continue the conversation and use social media as a platform to advocate for the recognition and rights of Native Americans.