"Green" Means Go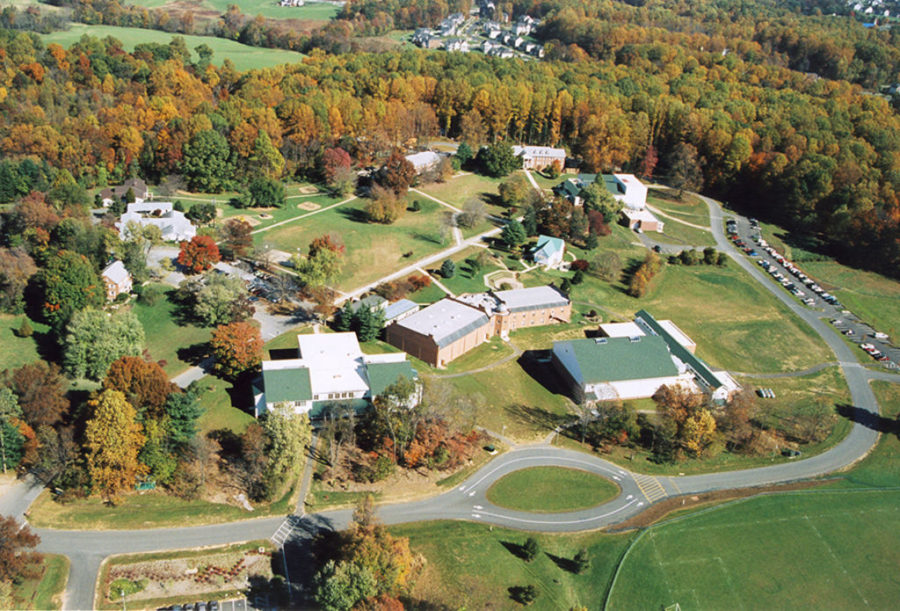 The Sandy Spring Upper School will add a new building to its part of campus; it will be located between the PAC and the Athletic Center. Upon completion, it will replace older buildings and shift the functions of others. It will be energy efficient, or "green." The Upper School and greater Sandy Spring community will benefit from this energy efficiency, and the school will save more money.
To find out more on this topic, I interviewed Head of School Tom Gibian, and Upper School Head Jonathan Oglesbee.
The new building will be used for labs, a makerspace, faculty and administrative offices, collection areas, and meeting spaces. It will also replace other structures. Tom assures us, "We will finally move out of the math modulars. The labs in Yarnall will be repurposed and the Board [of Trustees] will consider what to do with Moore Hall. Perhaps it can be renovated for more dorm space and faculty apartments." This is great news for the modulars; since they have stayed around longer than expected, and have more than served their purpose. We will still use the Art Barn, PAC, Hartshorne, but math, science, English, ESOL, global languages and history will all be taught in that new space. Though there are no concrete dates for construction, they will hopefully be determined in a couple of weeks, and the designs have already been completed.
It will be very practical for the campus if buildings like Moore Hall are upgraded and repurposed. This provides a great time to rearrange the buildings so that they serve different tasks.
Tom added, "The new Upper School has been designed as a very green building. It will be "net zero ready"– a high standard for energy efficiency." Jonathan explained that this means that between insulation, lighting, and heating/cooling systems (geothermal heating/cooling) – and once supplemental solar panels are added (not scheduled immediately) – the building will not consume more energy than it produces. He assures that it is environmentally responsible and aligns with our values as a Quaker school.
Tom has high guarantees for its energy efficiency: "the new Upper School will be the most energy efficient building on campus and is replacing the least energy efficient building; a great trade." This is great for us, but there are a few cons to this predominantly pro project.
Even though the new building will have newer classrooms, better spaces, and better offices for faculty, the substantial number of teachers who will have classrooms in that building will limit our walks to and from classes. This will be a relief for some, but a regret for others, who enjoy getting their exercise while admiring our campus. Since this building will have many of our classes, it is very likely to become cramped very easily, and people might not have the same amount of space to move freely. But our Head of School has a positive outlook on this project's results. He believes that the new Upper School will balance the economics out– construction expenses will be paid up front and will be recovered over time through lower utility expenses.
Our new building will have many positive effects on us. The Upper School will have a better environment to teach in and newer spaces, all in an economically and environmentally-conscious package. It will also give us a chance to repurpose certain buildings to fully utilize our campus. As urged by our Head of School, we should ignore all doubts, remain positive about this new energy efficient building, and look forward to using it in the near future.
About the Contributor
Dankwa Nnoma-Addison, Staff Writer
Hi! My name is Dankwa Nnoma-Addison, I'm a senior, and I am a Staff Writer for Wildezine. This is my 4th year in Wildezine and my 6th year at SSFS. I love...