Tristan Thompson's Career Up In Flames
Tristan Thompson will always be known as an NBA champion, however his legacy will now be tainted with his sex scandal. His image will change from key role playing center to a player who cheated on his pregnant girlfriend, Khloe Kardashian. His image was always that of a player who would be willing to work hard and do what needed to be done, whether it padded his stats and made him look better or not. But the release of videos and pictures of him cheating on Khloe Kardashian with two women has dramatically shifted the public's opinion of him.
Though the game of basketball is based on how good a player is and how well they fit into team chemistry, basketball is also a business, and one that can be severely damaged from negative public opinion. Negative reputation to a player not only affects that player but also the team he represents. The Cleveland Cavaliers felt Tristan's downfall as he did – at the very start of NBA playoffs.
Though the Larry O'Brien trophy is the dream of all teams in the NBA, making a profit as an organization is a goal they all aim to reach. Tristan Thompson put that goal in jeopardy for the Cavaliers, since the playoffs are a key moment to boost sales with every win that puts them closer to the title. After his scandal, few people wanted to support a team that plays Tristan Thompson, a man who cheated on his pregnant girlfriend close to giving birth. The Cavaliers knew it would hurt their image to play him especially as the news of his scandal was just getting out. They did the only thing they could to preserve their image as a team – they benched him.
In games 1 to 6 in the quarterfinals, Tristan Thompson played an average of 3.83 minutes with the most of 14 minutes and the least of 0. This is a huge difference from his career average of 27.8 minutes. The Cavaliers only played him for the seventh game because they could not risk elimination which would have given them a worse image than playing a dirty NBA player. The Cavaliers chose to preserve their image by not playing a man like Tristan Thompson until they needed to play him so they could save their image as a strong team.
Tristan Thompson is closing in on the prime years of his career right now, but how will the scandal affect him? He is not an All-Star caliber player. No team wants a role player causing more trouble than he is worth and bringing negative reputation with him. This scandal will always stick to Tristan Thompson.
Stats Source: http://www.espn.com/nba/player/_/id/6474/tristan-thompson
Image: http://larrybrownsports.com/basketball/tristan-thompson-cheating-on-khloe-kardashian/437957
About the Contributor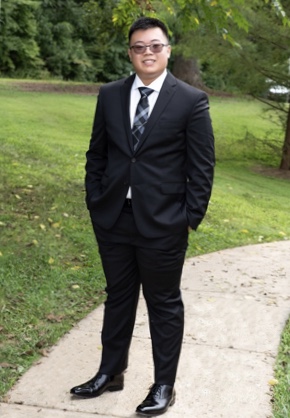 Qiang Lin, Staff Writer
Hey guys, I'm Qiang Lin, and I'm a senior at SSFS. I enjoy writing about pop culture, sports, and experiences. I joined Wildezine because I want my...