Music at SSFS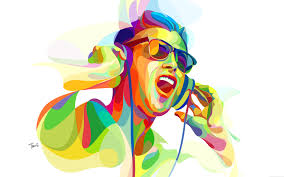 Hang on for a minute...we're trying to find some more stories you might like.
An overwhelming number of students at ssfs make music from clubs, bands, and outside of school organizations. Have you ever wondered what motivates them and what makes them want to do it? Why is it so common in Sandy Spring culture? What does it have to do with the idea of letting our lives speak? The answer to all of these questions have been right in front of us this whole time.
Motivation and letting your life speak are very important things in life. Motivation is the reason people do any actions throughout their lives. Without motivation no one would be driven to do anything. Letting your life speak refers to showing who you are and what you stand for through your actions. This Is very helpful and makes your beliefs known so you can impact your community or even the world. These things are very common especially on SSFS campus.
I conducted a couple of interviews around the campus and asking people a series of questions regarding why they choose to do music. When I asked George McAdams he said "I like to destroy people around drums". I found this very interesting since it's not something that you would hear everyday and the answer was unique. They way he said it also showed his passion for drumming and it seemed like he wants to go far with it. He talked about how it was very satisfying to bang on the drums and it was a way of expressing himself. He also said he felt that it was a way for him to let his life speak. Sandy Springs preaches doing this and music seems to be a part of it. Playing the drums is a very significant part of his life.
I also interviewed a member of an outside of school band who played guitar. (Justice) When I asked Justis Dixon he said "he just does it for fun". This is a much more common answer but he seemed to enjoy doing it but may not have been exited as others. He seemed to have just been doing it for the experience and not as much for his own personal passion. He also said that he found being in a band was a way for him to let his life speak but not as others. He felt that he could not fully express himself because he had to consider the other members in his band.
For my own experience, doing music at sandy springs has been interesting. I do it to entertain people make people happy. I also feel that it's a way that I can let my live speak. I've played many instruments I could always express myself through those instruments. I believe music is a very emotional art form. For example, I would play loud and fast songs when I feel tense and slow and quiet songs when I feel calm. I also believe that you can tell stories through music. Songs that I play involve a lot of change in tempo, octaves, and volumes that all represent something. I believe music in general is a way to let people's lives speak and will be very useful in the future.
When I interviewed Jackson Key, he had a very similar answers. He said "I love the sound and it hypes me up". When I asked him what motivates him to keep playing he exclaimed "I like to affect other people emotionally". This is a way of communication. He connects with others emotions and they are able to interpret and be moved by his music. Music is a very immense part of his life and he likes performing. He also said he felt that it was a way to let his life speak. This is clearly a pattern in the interviews. By him touching people emotionally he is able to express himself and his ideas through music.
Everyone I interviewed from SSFS had their own special reasons for why they do music. Majority of people said they saw it as a way of letting their life's speak but some not as much as others. Everyone that I interviewed only talked about benefits and never mentioned anything negative. This lead me to a realization of how music is portrayed at Sandy Springs. Overall, the message I got was that music was a very positive and supportive of the community and no matter the reason for playing it not only can help you but the people around you.

About the Writer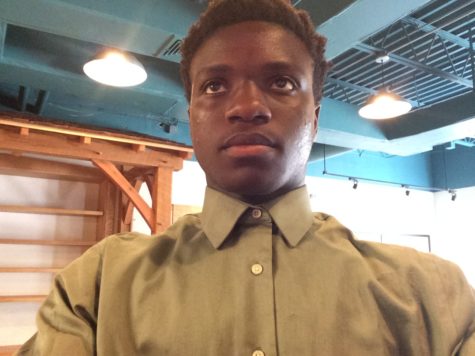 Ayo Omokanwaye, Staff Writer
Greetings. My name is Ayo. This is my fourth year at Sandy Spring Friends School and I gladly be joining this year's wildezine staff. I am a peer counselor...