Youth Point of View on Climate Change
In politics and in society, younger generations are told it is their time to step up and save the planet from the imminent reality of climate change, but why should the fate of our world only be placed on teenagers? Shouldn't everyone be a part of ensuring the Earth is inhabitable for years to come? 
Teenagers, like sixteen-year-old Greta Thunberg of Sweden, have made their voice heard around the world, urging young people and politicians to listen to the science that is telling us to do something. At the UN Climate Action Summit in 2019, Thunberg denounced world leaders in the statement, "This is all wrong. I shouldn't be up here. I should be back in school, on the other side of the ocean. Yet, you all come to us young people for hope! How dare you?" Over the past year, her words have inspired kids around the world to go on strikes from school and urge  action. 
Other young activists like Helena Gaulinga, who is seventeen-years-old, and Bertine Lakjohn, who is eighteen-years-old, spoke to Insider in an interview with Hilary Brueck about their role in informing people and being a voice for climate change. "I…work with indigenous women and children back in the Amazon. I post things on the internet and keep people informed of what's happening back in the Amazon. I'm trying to be a voice for my people, what they have to say, from Ecuador," said Gaulinga. Bertine Lakjohn talked about the importance of youth representation: "In my country, the government should leave a space open for youth representation, because it's mostly the youth that are taking initiative on this climate-change issue. The best way for us to have a voice is to have that youth representation in the government."
In the SSFS community, students in the Upper School have recently started the SSFS Upper School Climate Action Plan in order to make the changes necessary for helping the planet and reducing our school's waste. Alex Fendig, who has lead the Climate Action Plan, talked about what specifically this plan is doing to help the planet. He voiced that the goals of the Plan that were introduced last year are not being followed up on as much as they should, but in the long term, this is what the SSFS community should expect: "Doing an environmental audit in the next 6 years, regaining the "Business Excellence in Recycling" award in the next 5, and the Administration pursuing a grant to put solar panels on the roof of the new Upper School building in the next 8 years." These long term goals will greatly help our environment, but, "Students need to compost and recycle better, so we can get the award back, and the Admin need to give us the resources to do that." Overall, if the SSFS community keeps our focus on these goals, we will help make a change in our dying environment. 
To see how much the really young generations in our SSFS community knew about the Earth and climate change, three first graders were interviewed about their understanding. When asked directly if they knew what the words "climate change" meant, the students didn't seem to know, but when asked about the Earth, they knew that "the Earth is changing", "pollution is bad," and we can all "pick up trash" to help. When asked why people care so much about the Earth, they responded, "No other planets have air, water, or food," and that "It's our only home." 
This climate crisis is an international problem that is affecting all generations and people, and will continue to affect us, unless we do something. Our young generations are doing their best to keep our planet safe, but the climate crisis needs to be everyone's problem to solve. So if anyone needs a reason to help save our planet, remember that: no one is too young or too old and "It's our only home."
About the Contributor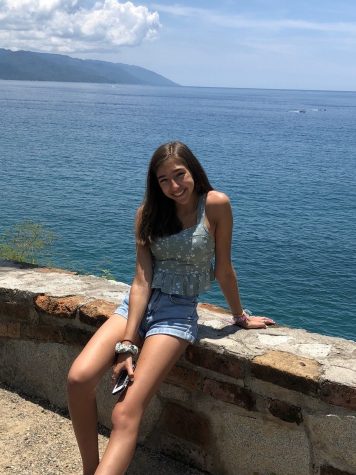 Lilli Serota, Staff Writer
Hi! My name is Lilli Serota and I am a junior at Sandy Spring Friends School and a Staff Writer for the Wildezine. I have been a student at SSFS for 13...