Will Kashmir Cause a Nuclear War Between India and Pakistan?
India and Pakistan have been entangled in constant conflict since 1947, marked by the split of the Indian subcontinent. This region in south Asia was under British colonial rule for about 200 years. When it gained independence, the Indian subcontinent split into two dominion states, later becoming the Republic of India and the Islamic Republic of Pakistan. Kashmir remains the only part of the subcontinent that has not joined either nation, or gained independence. Both countries claim the region, but in reality, only control certain parts of Kashmir. According to CNN researchers Jack Guy, Katie Hunt, Nikhil Kumar and Helen Regan in their article "Why Kashmir means so much to both India and Pakistan," India controls 45%, Pakistan controls 35%, and China controls 20%. Two out of the three wars between India and Pakistan, 1947 and 1965, were fought over Kashmir. Due to ongoing violence, more than 47,000 people have been killed since 1989. BBC News explains that today, the Line of Control divides the region into India-administered Kashmir and Pakistan-administered Kashmir. India has been pushing for the Line of Control to become the international boundary, but this idea has been rejected by Pakistan, who wants greater control over the region. 
Today, conflict between India and Pakistan is still flourishing. Most recently, in August, Pakistan accused India of assaulting the parts of Kashmir under Indian control. Jeffery Gettleman from The New York Times said, "India has come under increasing criticism for its decision in early August to revoke Kashmir's autonomy and lock down the area, arresting thousands and cutting off phone and internet service to millions of people." India insists that the restrictions were placed due to past protests in Kashmir, and they will be lifted. While Indian troops patrol Kashmir, its 12 million citizens are cut off from the rest of the world. Reported by James Mackenzie of Reuters, this past year, Pakistan's foreign minister has been urging the United Nations to intervene and ease tension between the two countries.
Why does this matter to us? The most recent uprising has worried many people who believe there is a possibility of more war between India and Pakistan. Both countries possess nuclear weapons. In fact, Pakistan is on its way to becoming the third largest nuclear power in the world, and makes about twenty nuclear devices each year. It is possible that in the next few decades, a nuclear war will erupt between India and Pakistan. The United States has not yet intervened, but if this scenario does occur in the future, the United States will likely engage. 
Sources: 
 https://www.britannica.com/place/Kashmir-region-Indian-subcontinent
https://www.cnbc.com/2019/03/01/india-pakistan-conflict-timeline.html
 https://www.cnn.com/2016/09/30/asia/kashmir-explainer/index.html
http://news.bbc.co.uk/2/shared/spl/hi/south_asia/03/kashmir_future/html/default.stm
https://www.aljazeera.com/indepth/interactive/2017/08/india-pakistan-bangladesh-formed-170807142655673.html
https://en.wikipedia.org/wiki/British_Raj
https://www.aljazeera.com/programmes/talktojazeera/2019/08/kashmir-tensions-war-solution-190820084706047.html
 https://www.nytimes.com/2019/08/30/world/asia/kashmir-india-pakistan.html
https://www.washingtonpost.com/opinions/2019/08/12/india-is-precipitating-crisis-kashmir-its-time-us-step/
https://nationalinterest.org/blog/buzz/why-nuclear-war-between-pakistan-and-india-possible-82201
https://www.reuters.com/article/us-india-kashmir-pakistan/pakistan-urges-u-n-to-intervene-over-kashmir-tension-with-india-idUSKCN1Q80EM
About the Contributor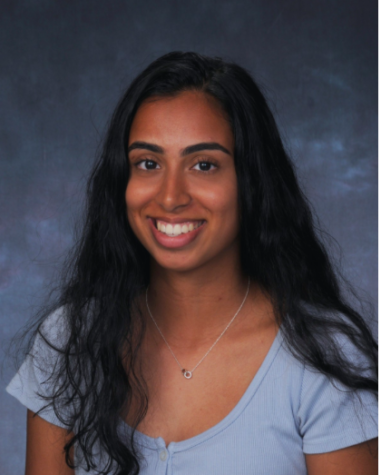 Richa Sharma, Staff Writer
Hi! My name is Richa Sharma, and I am in tenth grade at Sandy Spring Friends School. This is my eleventh year at the school, and my first year writing...