Study abroad and you will be successful?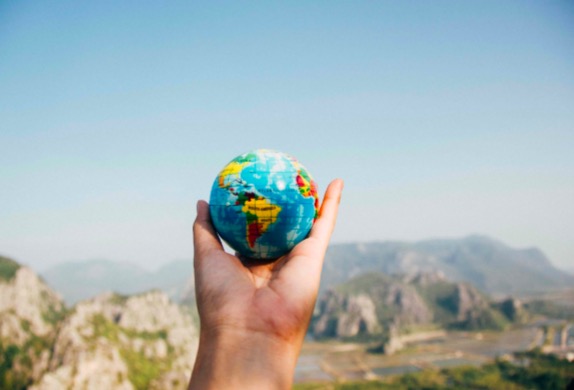 "Do you want a brighter future? Do you want to earn more money? Studying abroad is your choice." This is a common advertisement you would find in an English language school in China. I think people can't refute that the United States is the biggest economy in the world, and it has one of the most advanced education systems. Chinese people consider American schools to have the best environments, such as huge campuses, top-level teachers, nice students, and delicious food. Yet, when life seems like a fantasy, people start to question it. Does studying abroad really give you a brighter future? Do international students have enough support on the college applications?
First, studying abroad is considered one of the positive experiences of your life, but in what way is it significant? According to the Ministry of Education of the People's Republic of China's research 2018's Statistics on the Situation of Overseas Students Studying Abroad in China, "In 2018, the total number of students studying abroad in China was 662,100. In 2018, the total number of returned students was 519,400. According to calculations, 78.4% of people returned to China." Almost all the students who returned from abroad thought they would have a high-paying job, but the reality was the opposite. According to Tencent's research, "100 Returned International Students' Lifestyle" in 2017, 44.8% of returned students earned less than 6000 yuan per month which is equivalent to 893.97 dollars. Compared to students who graduated in a Chinese college, their wage varies from 7114 yuan to 4259 yuan which is equivalent to 1061 dollars and 635 dollars. Nearly 70% of returning students earn less payment than they expected. Research shows that although studying abroad is an unforgettable experience, the impact isn't as significant as many expect.  
Second, in order to study abroad, international students need to submit their college applications just as you would in the American process. Because of the cultural norms in families in China, students are expected by their parents to get into the top 50 colleges of the U.S. As you can imagine, being a second language speaker, this process isn't easy. If the student is in China, they will find and pay a college counseling agency. Furthermore, most of those Chinese agencies provide 3 to 4 college counselors focused on helping 1 student. On the other hand, if the student is in an American high school, then they will rely on their high school college counselor along with a Chinese college counseling agency. When international students travel and visit colleges, they have to depend on the school counselors. Unlike Chinese students, the majority of international students don't have their parents with them to go to colleges. Additionally, not all international students have the opportunity to have a college trip that is planned by their college counselor. If international students want to be successful, they will need a lot of collaboration and communication with the school.    
In conclusion, studying abroad is a unique, amazing, and unforgettable experience itself, but it also has obstacles along the way. International students need to put in harder work than regular Chinese students in order to succeed. International students need to work a lot harder in order to earn an equal amount of money. The college application for international students needs a lot of support. As international students, we appreciate that we have the opportunity to study abroad, but this experience doesn't mean the student will absolutely be successful.