How does Quakerism Manifest Itself in a Sandy Spring Education?
Hang on for a minute...we're trying to find some more stories you might like.
Sandy Spring Friends School is a co-ed K-12 Quaker institution. In practice of Quaker values, our community has an abbreviation, SPICES that refers to the six values our school promotes, cultivates and fosters. These values include Simplicity, Peace, Integrity, Community, Equality, and Stewardship. These core ethics are cohesively inserted into the curriculum and community. This is my second year and I often find myself unfamiliar with what Quakerism means and how strongly it is promoted on campus. Therefore, I now seek answers to figure out and understand why there is a gap between understanding Quakerism and the study body.
Some Quaker practices are easier to identify than others. For instance, Meeting for Worship is a time for students to reflect on their day. This practice enhances one's state of mind because it allows one to relieve worries, and think about their acts and. Additionally, the phrasing of holding someone "in the light" originates from Quaker beliefs of a spirit or divine light. Another Quaker practice instilled in the academic life is the concept of "sense of the meeting." In moments of electing officials or making decisions, instead of voting, the leader will seek consensus.
Quaker's are not known to prosthelytize so I understand why these values are not forced upon us. Not only does our student body represent a variety of religious backgrounds, but Quaker values are centered in morality rather than faith in a deity. The emphasis of Quaker ideals is debated through the student and faculty perspective.
An interview with, Ben Groudis-Gimbel, our rep to Spiritual Life offers a student perspective on the role of Quakerism in our high school career. According to Ben, "The S.P.I.C.E.S are less involved in the curriculum but more in the culture of the school. The way classes are structured and taught show the testimonies of equality, and the people in the school represent the SPICES. They are not very intertwined with curriculum, however, I think the purpose of the testimonies is reflected in the interactions between teacher and student, student and student, and all academic or social relationships."
Responding to a question about how different values within the S.P.I.C.E.S are emphasized, Ben explained, "In this era, certain SPICES are simply more relevant to the cultural overturn happening in the world. Equality is key for our generation, and as such is strongly emphasized within the community. While all are clearly important, certain SPICES just happen to be more prevalent in life, and as such are more visible in our actions."
Ben thinks "there is room for improvement" when it comes to how our school does with teaching students about Quakerism. "Freshmen get very little education on Quakerism. However, education needs to be in the form of what Quakerism means, not facts. For our purposes, knowledge of fun facts about George Fox will not help any of us become better citizens of the community. Education should be based on how to embrace the values, and should be more available for incoming members of our community."

I then asked Ben about the manner in which the school promotes and fosters Quakerism. He explained, "Many cases in the school show what is, in my opinion, the wrong message of Quakerism. Pushing everyone in the community to avoid camouflage, using the term 'tug of war,' avoiding availability of class ranks, and other scenarios show a hypersensitivity that is dangerous to the power of Quakerism. For me, the message of Quakerism that is not infringing on individuals beliefs, desires, or expression is pushing the testimonies in our lives. There is still improvement that can be made in our own community with our practice of the SPICES, and I think this is more key to work on than censoring thoughts we disagree with. This just trains people to believe their lives always will be in a protected area, which is not the most effective use of Quakerism in our community.
Ben concluded, "Quakerism is incredibly powerful and meaningful to me. Improvement can always be made, but even just the presence of the SPICES at the school make it a place I love to come to every morning."
The student body has reached a consensus that in many ways we wish to be more informed about Quakerism through the manifestation in daily life as opposed to lectures. When Quaker ideals do becoming a 'teaching' theme, this demeans the value of Quakerism and feels like a class topic over a practice in life. The school has done an amazing job with inserting the SPICES into the culture of the school. This can be observed in faculty to student and student to student relationships. Because these values present themselves in the school culture, some values are emphasized and more crucial than others. In order to expand the importance of Quakerism, as a community, we must seek ways to cultivate more values into our school's culture or within our everyday curriculum.

About the Writer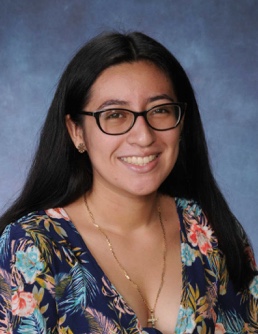 Michel Ruiz, Literary Magazine Coordinator
Hi everyone, I'm Michel Ruiz. This is my second year as a writer for Wildezine. I am the Coordinator of the Literary Magazine column. In this column, students...