Is Your Voice Really Heard When Marching?
Hang on for a minute...we're trying to find some more stories you might like.
A plethora of people, especially at Sandy Spring Friends School, go on marches or have marched for numerous reasons. Like many others, I have never gone marching. Have you ever wondered why they do it or what they can accomplish?
Why march?
People march for many different reasons, whether it be personal or because they feel they voices are not being heard. I personally think that marching is not worth it since it usually will not immediately solve any issue and takes a lot of effort. Bob Hoch, for example, was part of "an anti-war effort during Vietnam and believed the war to be immoral." He wanted to do everything in his power to stop the war because he truly thought it was wrong. I also interviewed SSFS junior Seth Gorton and he said that marches can be viewed as moments where "the public is coming together to support a cause a fight something." He seems to gain hope when being in this type of environment. A ton of people do not march, but other people who do have their own unique reasons for doing so.
Is it a good way to protest?
I have mixed opinions on this topic. I think there many better ways to protest but it really depends on what you are marching for. Bob Hoch had a similar opinion, explaining, "Sometimes it takes extreme measures to get the attention of people." He is essentially saying that he uses it as a last resort if options are limited. Generally speaking when people are passionate about change, they will do whatever it takes to make it happen. Seth Gorton was on the other side of the spectrum and said, "It is not really a good way to protest" and that it doesn't always produce the desired results. He clearly does not think marching is effective.
Pros and Cons
Marching is usually perceived as very beneficial. Some benefits include persuading the government or even more people to join you. Bob Hoch claims "It's a way to show the government they do not have the support of the people." Seth Gorton said, "I like to travel and it is good way to meet people with similar beliefs and passions.. Both of them show that feels empower to be surrounded by people who share similar beliefs.
Many people may think marching is very beneficial to the people but it has its negative side too. I can see marching as being very stressful and dangerous. Seth Gorton said, "It gives a sense of false hope. The power is still in hands of government so it leaves you with a sort of sour after-taste." This relates to the fact that he does not believe marching to be as effective as many portray to be.
Interesting Experiences
When you go on marching, almost anything can happen. I have heard many stories about people's marching experiences including getting great changes to meet famous people and legends like Bernie Sanders. Bob Hoch is very familiar with the possibility of getting beaten or arrested. Marching is it's own universe and, depending the person, they experience different parts of it.

About the Writer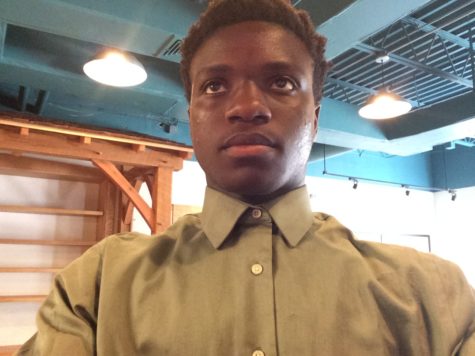 Ayo Omokanwaye, Staff Writer
Greetings. My name is Ayo. This is my fourth year at Sandy Spring Friends School and I gladly be joining this year's wildezine staff. I am a peer counselor...