International Perspectives on Gender
Hang on for a minute...we're trying to find some more stories you might like.
Who gets to decide what makes a society successful or even humane? While we cannot jump to conclusions to judge the norms a culture holds, we often do. What I think is morally right can differ from what you think and vice versa. We all have competing ideas but it is important that people keep an open mind, especially at a school as culturally diverse as Sandy Spring Friends School.
Dorm students hail from a wide range of places including Bhutan, The Gambia, China, Russia, Ghana, Vietnam, Nigeria, Ukraine, South Korea, Croatia, Australia, Tunisia, Japan, and Russia. Living with these people allows you to adapt sayings, learn about norms, and hear different ideals. There are often moments where others' ideals contradict what I would think is acceptable but those opinions are vital because in those situations I learn more about my peer and become more tolerant.
Stereotypes are preconceived notions held about groups of people. Under this one can have positive or negative connotations about groups of people. Despite the connotations that are held with stereotypes, they are still unhealthy for communities, no matter the message being put forth. Generalizing the abilities and characteristics of a group of is unfair because it can't be true in every situation. Word spreads through the media about international norms and ideas. Instead of basing opinions off of biased media outlets I decided to ask my peers on dorm about what gender ideals look like from the places they are coming from.
My interviewees from Asia were born in Bhutan, South Korea, Japan, and Vietnam. What I often found was that older generations are described as more conservative about their beliefs but young teens are becoming more open-minded with the education they are given. While it is common for the woman to be the caretaker for the children, she can also have a job outside the home. It is common for the father to be the main source of income but the man, if he chooses, can also be at home. Today it is still rare for men to play a different position but it is definitely welcomed.
My interviewees from Europe came from Russia and Ukraine. In these countries, beliefs were divided. Most people believed that women were the caretakers and fathers the foundation for their income. Men, husbands, and fathers, tend to be masculine and dominant. The new generation is making things so that younger generations can decide and create beliefs for a woman and male's role. For example, many of the interviewees mentioned that they are open to new norms and ideals but it is always strange because it is not as common from where they are coming from.
My interviewees from Africa were born in The Gambia and Nigeria. In Africa, elders tend to be conservative about their beliefs. Although women are represented in the business world, they still maintain the expectancy to do house chores. It is not forced but it is prevalent in many families. In particular 11th grader, Chika Akaneme talked about how he had lived in progressive areas that were not stereotypical. Kyla Jallow from the 10th grade said, that what she saw was that "women and men have jobs but men are the ones able to go out more and have the freedom." For example, women in the government were told by the previous president, Yahya Jammeh that they were to wear headscarves and conceal their hair from exposure. This declares the power and influence the president's standards for women held and his attempt to make a political change over his attitude.
Being a dorm student has been vital to shaping the person I have become today in part because it's an integrated group of domestic and international students. The opportunity to live with these diverse people has given me the ability and privilege to learn about many cultures other than my own. Through this, I have created friendships with many people I would have thought I had no connection with besides living on dorm.

About the Writer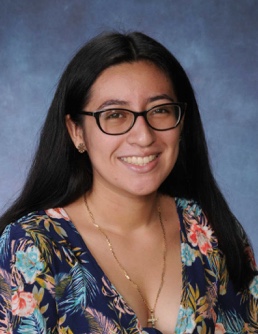 Michel Ruiz, Literary Magazine Coordinator
Hey everyone, I'm Michel Ruiz. This is my second year as a member of Wildezine. I am the Coordinator for the Literary Magazine section of Wildezine. On...