National Lampoon's Animal House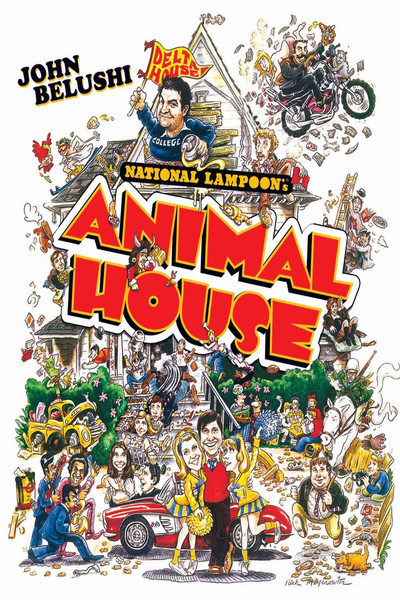 Hang on for a minute...we're trying to find some more stories you might like.
As the beginning of an entire movie genre, National Lampoon's Animal House led the way to a typical college fraternity theme. Directed by John Landis, two pledges find themselves denied from the exaggerated Omegas and find home in the Delta house. The Delta fraternity tries nothing else than to disrupt the serenity of Faber college and the Omega house colludes with the college dean to get the Deltas disbanded and expelled.
From a movie nearing the end of the 70's, Animal House's incredible and dynamic plot still lasts as a true comedy even today. The main reason why Animal House will forever last as a classic is because it follows the college life of most people: sweatpants and microwaved dinners. The classic, lazy college student that people think of (and are to some point) was painted by John Landis. Animal House is literally the dawn of the collegiate movie genre. Hundreds of other movies have been created in light of Animal House and it really puts a light on the "American college system."
John Landis deserves all the credit he can get, since he made a low-budget film into a successful comedy. Present-day Hollywood has evolved into a sequel-absorbed, franchise-accustomed nightmare, with billion dollar sci-fi/horror films that will most likely end up at the bottom of a cardboard box in the basement of the NFR. Animal House is a sobering reality of Hollywood's past, and what a dark turn we've taken since then.
Animal House proved that all you need is a couple bucks, some actors, and an incredible director to compose an entire film genre about the American collegiate dream, a lucky comedy that can make anyone laugh a century from now, and an inspiration for students across the country to post up the famous John Belushi picture on their dorm walls. For it's lucrative plot and great cinematography, Animal House deserves an 8/10, but for the lasting impact on the film industry, it deserves as many stars as it can get.
National Lampoon's Animal House is a must watch (just as long as it's not with your parents).